Evaluating Fitness Gear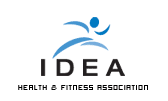 Ready to start or continue your exercise program in the New Year? Wearing fitness apparel that feels good and using accessories that make exercising more effective can help you be successful. However, with dozens of options you may find it challenging to choose the fitness products that best meets your needs.
Article courtesy of IDEA Health & Fitness Association. Reprinted with permission.