Evaluating Ergogenic Aids (Supplements)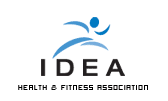 Dietary supplementation is widespread, especially among professional and recreational athletes. Have you been thinking about supplementing to enhance your athletic performance? Are you aware of the scientific research and safety concerns regarding some popular performance enhancing ergogenic aids?
Article courtesy of IDEA Health & Fitness Association. Reprinted with permission.
Related Articles