Tracking Your Eating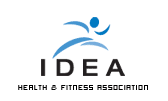 Is your training program not doing all you want it to with regard to weight management? You may be able to solve the mystery with a food diary. Having to write everything down you consume can motivate you to eat well. It can also help you learn a great deal about your eating habits.
Article courtesy of IDEA Health & Fitness Association. Reprinted with permission.