What Yoga Research Shows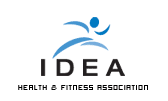 Do you practice yoga. Did you know that despite the challenges of researching the health benefits of yoga, many good-quality studies are beginning to emerge, and the results are interesting. In particular in the areas of Back Pain, Carpal Tunnel Syndrome, and Osteoarthritis.
Article courtesy of IDEA Health & Fitness Association. Reprinted with permission.