Walking the Labyrinth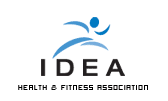 On the messy road of life, it is often challenging to determine what your next step will be, what direction you will take and which way you will turn. Perhaps that is one reason why walking a labyrinth as a meditation is so appealing: the journey is clearly marked, unobstructed and in full view. Although it twists and winds its way to the center, there are no tricks, wrong choices or dead ends. To reach your destination, all you have to do is follow the path.
Article courtesy of IDEA Health & Fitness Association. Reprinted with permission.