Banish a Negative Mood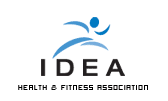 You wake up to the sound of an annoying alarm, you're dead tired, and you just plain feel out of sorts. Ugh! How do you go out into the world -- or even get out of bed! -- when you are feeling so blah?
Article courtesy of IDEA Health & Fitness Association. Reprinted with permission.