Eating for Weight Loss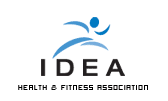 Exercise is important for weight loss, but so is eating nutritious foods. Here are some tips to eat in a way that supports weight loss, such as a food log, nutrient density, and healthy dairy:
Article courtesy of IDEA Health & Fitness Association. Reprinted with permission.